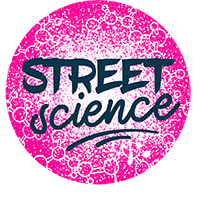 A custom-made treasure hunt itinerary?
To create your own science treasure hunt, you're in the right place !
Infinite possibilities...
Street Science is an innovative STEM outreach game that can work anywhere and talk about any type of science !
Are you a tourist destination that would like to offer its visitors something innovative, different from traditional guided tours?
Are you a lab, a research team or a tech company with exciting results that you would like to share with the public in a fun way?
Are you organizing an event or a meeting, and would like for your participants to engage in a fun educative activity that could provide extra exposure to your exhibitors?